Miniball (or Uniball) conversion
Recently, Horn Stash acquired a 1939 Huttl No. 10 BBb tuba. It was built with what is known as 'S' style linkages. The 'S' linkages on this horn had become very warn… this is not surprising as the horn is over 70 years old. As these linkages wear down, they get a lot of extra movement (or play) that really contributes to slow valve action. For some players, warn out linkages might not be a big deal if all you play is bump notes in a polka band, but if you want to play something other than 'footballs' (whole notes) this can really become a problem quickly. As a performer myself I can agree there's nothing worse than getting singled out in a rehearsal by the 'Maestro' because we sound 'muddy'… especially if the problem resides somewhere between your lips and the chair.
To help understand why warn 'S' linkages are slow, think of a creaky door with old, warn out hinges. The creaking sound is caused by excessive metal rubbing because of looseness in the hinge. This looseness allows just part of the hinge to have much more contact pressure on the central rod while other parts don't touch at all. With a new door hinge, all parts are touching equally and this will give you the best action as the contact pressure is distributed equally. The 'S' linkage has three total pivot points, there are two at the bottom of the valve paddle that are just like small door hinges. I have had tubas through the shop that have good action in their S Linkages, but over time they will wear and this problem will develop no matter how much you oil your horn. This is exactly the issue with the Huttl No. 10 tuba.
The solution that we use is to replace the old (and worn) linkage with a newer linkage system known as miniball. One of the biggest changes that occur with this system is we go from 2-3 larger, hinge-like pivot points to two small round ones… less is better when it comes to metal touching and fast action. A miniball linkage is basically a drilled out metal ball bearing in a metal socket that is very precisely fit. One of the benefits of the ball design is we can reduce the amount of pivot points as it has the ability to move in more than one direction. This is necessary to compensate for the arched path that the rotor travels. There is also the benefit of much less material rubbing because only a small ball is rubbing in a socket as opposed to a rod in a hinge. There is much less to wear and much less play that can develop because of the smaller ball surface area as opposed to a longer, straight rod.
I personally played this tuba before and after we did the conversion. With the 'S' linkages it was painfully slow. Now that it has the new minball linkage, the horn has action that is comparable to some new horns I have played. This is the perfect way to upgrade an instrument that sounds great but just doesn't move quick enough to keep up with the player. I know more than one French Hornist who has changed their horn from the old string linkage to miniball and has found the action to be just as fast. There is also the added benefit of not having to worry about whether or not a valve string is going to break in the middle of a performance.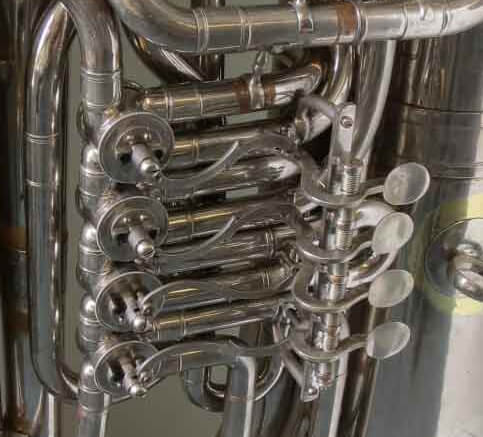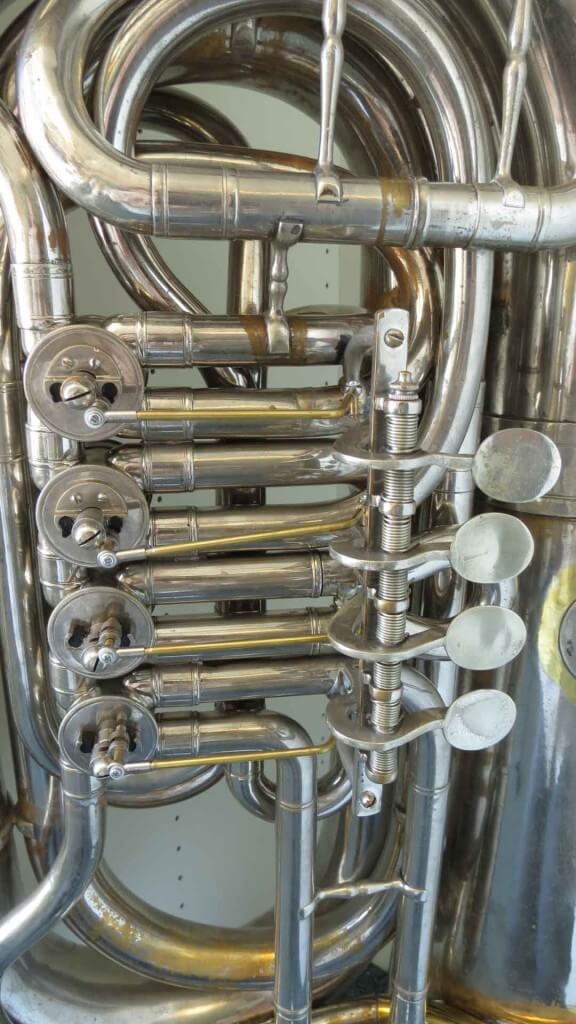 Over the past few years, we often tend to defy the import of good lifestyle in one way or the other. Still medicines still help us. So it's no wonder that internet drugstores have grown in popularity over the past 10 years. There are medicaments only for women. Presently thousands articles were published about . Maybe every adult has heard at least some about "". Questions, like "", refer to different types of health problems. Sexual health is an significant part of a man's existence, no matter his age etc. If you choose to order drugs like Viagra online, if possible get a valid recipe first. Online doc services are the only safe option if you want to get remedies, like Viagra, online.